Measures to improve the health and well-being of students
Contact person: Simone Ruhwald, Diversity and Health

Exam nerves? Blackout? Stress? Writer's block? Sometimes you don't have the drive to deal with your studies. Or the question arises whether the decision to study was the right one. There are also people who find it difficult to say "No!" or who have difficulty giving a presentation in front of others. Some take stimulants to get through the day or simply don't know how to go on in life.
Good advice is needed for these questions, but also for multiple stresses and strains in your studies. Not every crisis can be overcome alone, which is why BTU Cottbus-Senftenberg offers professional support:
You can contact Dr. Jonas Neubert at the Central Student Guidance and Counselling Office.
Furthermore, there is the following external offer, among others:
Psychological counseling by the Studentenwerk Frankfurt (Oder)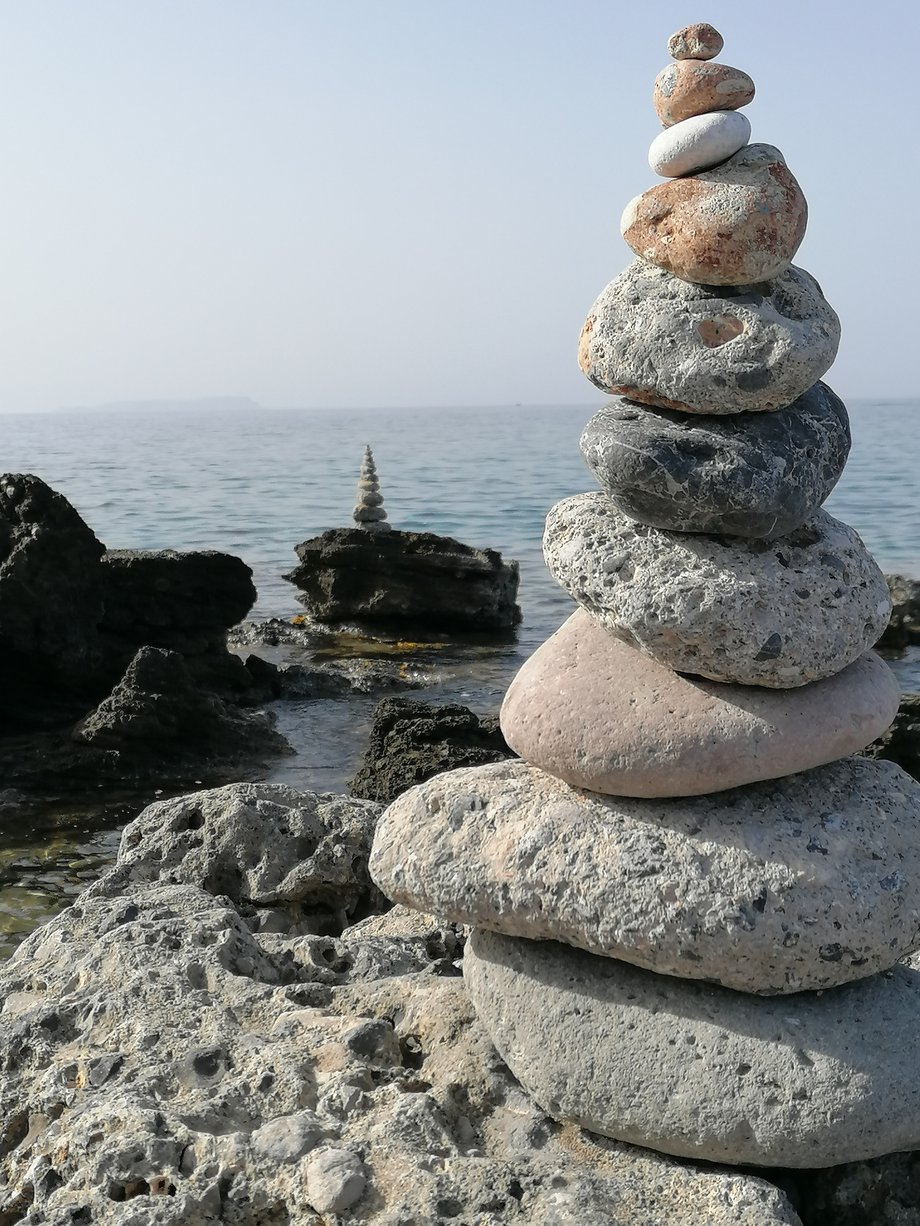 Students can make use of the individual psychological counseling if there is a need for counseling regarding study-related problems as well as problems in the personal environment and if there is no exemption from the student union fee.
Psychological counseling is offered by Annekathrin Schmidt, a graduate psychologist.
Appointments for counseling are made exclusively through the Service Point of the Studentenwerk in Cottbus. To make an appointment, please call 0355/78 21 588 or send an email to service-cb(at)swffo.de.
Counseling is provided in German or English and counseling appointments are available every 2 weeks.
Massage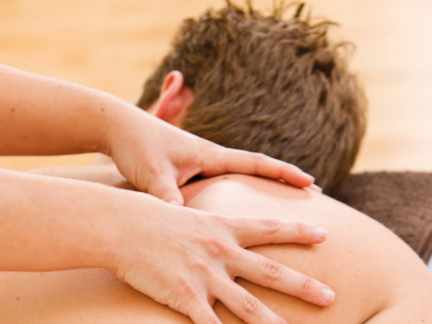 Starting in the summer semester, employees and students at BTU Cottbus-Senftenberg can once again take advantage of the regular offer of a soothing massage. With the help of neck or back massages, tensions can be released. Enjoy a soothing, brief respite from your daily work routine. This is a self-pay offer. Please bring a large towel to the appointment.
main campus
Dates 2023: Jul. 3-17-24, Aug. 28, Sep. 18, Oct. 16, Nov. 6-20, Dec. 18.
Time: 10 a.m.-1 p.m.
Location: Verfügungsgebäude 1C, Room 019
The massages are provided by the physiotherapy practice Grit Gärtner. Appointments can be made through the BTU health management gesundheitsmanagement (at)b-tu.de.
Campus Senftenberg
Dates 2023: Jun 28, Jul 19, Aug 23, Sep 27, Oct 25, Nov 29, Dec 20.
Time: 9 a.m.-12 p.m.
Place: Building 1, Room 1.130
The massages are provided by the physiotherapy practice Marlen Woßlick. To make an appointment, please contact the BTU health management gesundheitsmanagement (at)b-tu.de. Please contact the practice directly at 03573/365512 if you need to cancel an appointment at short notice.
Contact person: Catharina Buchenau (Cottbus), Lysann Scholz (Senftenberg)
University sport keeps you fit and healthy, allows you to balance your studies and work, creates contact between university members and brings German and foreign students closer together - no matter which sport you choose.
The Central Institution for University Sports offers a wide range of different sports courses for all members of the university. If your own favourite sport does not yet exist, please contact ZEH.
External offers/cooperations
We are pleased about the close cooperation with our long-term health partners AOK Nordost, BARMER and Techniker Krankenkasse. For advice on health insurance and support of the individual health insurance companies, our cooperation partners are at your disposal.
Apps for the organization of everyday care (ZDG)
Taking care of relatives in need of care means a great deal of time and organizational effort. As part of the Digital Health Berlin/Brandenburg (ZDG) initiative, the German Federal Ministry of Health will provide digital solutions (apps) to help organize everyday care for a one-year test phase starting in December 2021.
The apps Nui & Family Cockpit can help caregiving relatives and those in need of care to organize everyday care. For example, they can share tasks and important information digitally with other members of the care community.
Interested parties from the Berlin/Brandenburg region can take part in the test now. Participation in the test is free of charge.
More information and the participation form can be found at: http://www.zukunftsregion-digitale-gesundheit.de/ The ZDG office will be happy to answer any questions you may have at info@zdg-bb.de.
Moodgym: Online self-help for depression (AOK)
Moodgym is aimed at all BTU members. AOK's free online training supports a stronger psyche. The exercises help to recognize unhealthy thought patterns, to replace them with new ones and thus to positively change behavior - according to the motto: "Think new, feel better". The aim of the program is to reduce depressive symptoms and prevent depression. The effectiveness of the methods from cognitive behavioral therapy has already been proven by studies. Register free of charge at: https://moodgym.com.au/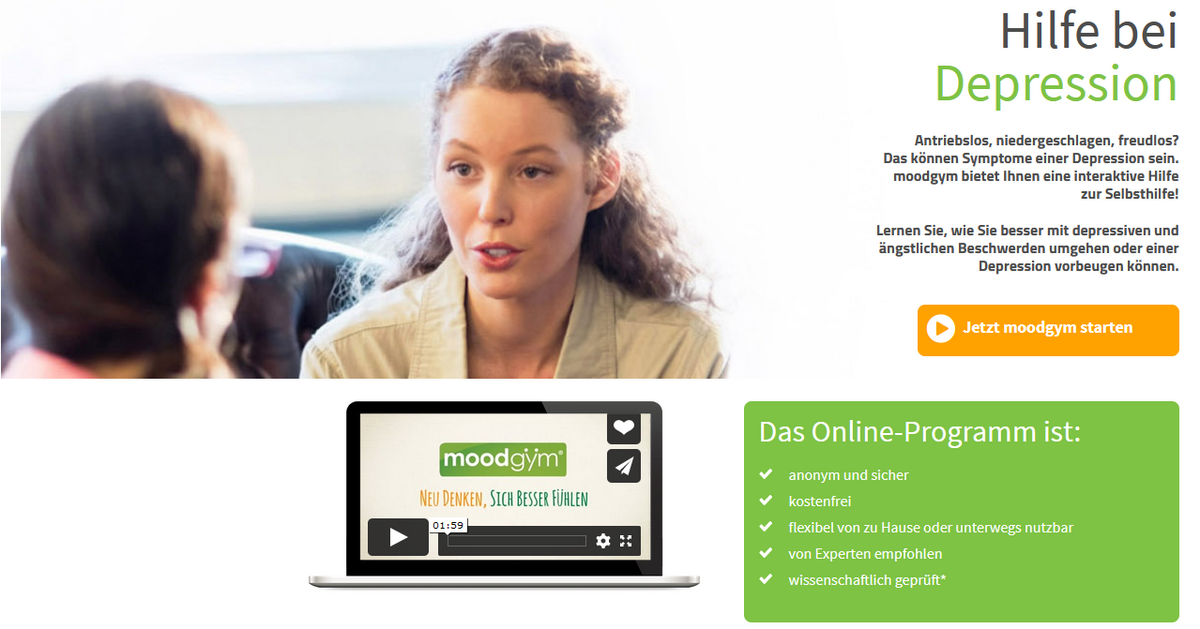 Stress under control: 4-week training program (AOK)
With the program "Stress under control" you can take a deep breath. The AOK's individual online training makes you more resilient to the challenges of everyday life and helps you to permanently avoid stress. Register free of charge for the 4-week training program at: https://www.stress-im-griff.de/