ERASMUS+ can make it happen!
The ERASMUS+ Programme, is one of the world's largest and well-known mobility programmes for study exchanges connecting over 3,000 universities in 33 European countries. Erasmus+ enables full-time students at the BTU Cottbus-Senftenberg to partially complete their studies through 100 European partner universites with over 250 study placements.
Students can partcipate in ERASMUS+ one or more times during their every phase of their studies ( Bachelor, Master, PhD). The study stay is possible for at least 3 months long and at most 12 months.
Benefits of the ERASMUS+ exchange studies
Advice and Application at the BTU Cottbus- Senftenberg International Relations Office
Academic recognition of your study performance abroad according to the ERASMUS+ Learning Agreement
Exemption from the tuition fees of your host university
ERASMUS+ financial support
Support while preparing for your departure and during the period of your studies abroad through the International Relations Office; e.g. intercultural workshops, the ERASMUS+ language skills training etc.
Increased subsidies for students with children
Increased subsidies for students with disability
How do I apply for ERASMUS+?
Third announcement for the academic year 2021/22!
Apply now for the summer semester 2022 in the BTU's International Relations Office.
Further information can be found in the information sheet on the application procedure below.
Please note that the possibility to study abroad during in the academic year 2021/22 at one of our partner universities is currently strongly being influenced by the development of the corona crisis. Together with the subject coordinators, we will be happy to answer any questions you may have. A final decision can only be made at a later date when the development of the pandemic have become clearer.
All information on the application procedure and the documents to be submitted can be found here.
The following link will take you to the application portal.
Experience reports
Here you can find the experience reports (mainly in German) from students of the BTU Cottbus-Senftenberg.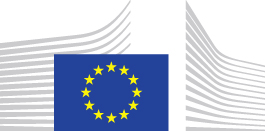 This project is funded with the help of the European Commission. The information within this publication reflect the views only of the author. The Commission cannot be held responsible for any use which may be made of the information contained therein.