PhD students connect to the Heritage Community
With their magazine DISCOURSE, two dedicated Heritage Studies PhD students call for an overarching heritage discourse. DISCOURSE was born out of a need for a dialogue between the students of the World Heritage Studies programme, faculties of BTU Cottbus-Senftenberg and the wider heritage community all over the world. DISCOURSE is a student-run, non-profit initiative; a platform for creative expression for the students of all programmes at the BTU who wish to read, write, learn or explore heritage-related themes and content.
Interested? Then drop by, enjoy and participate in DISCOURSE. All further information, downloads and digital subscription link can be found on the DISCOURSE website.

Our offer contains links to external websites of third parties, on whose contents we have no influence. Therefore, we cannot assume any liability for these external contents. The respective provider or operator of the pages is always responsible for the content of the linked pages.
Professor Hilary Braysmith, University of Southern Indiana, holds DAAD guest professorship at BTU in summer semester 2020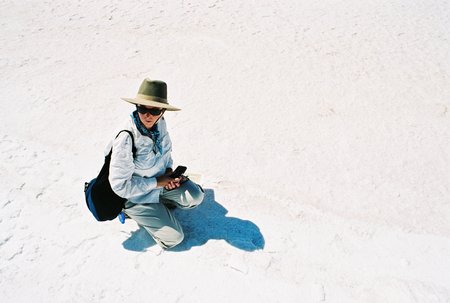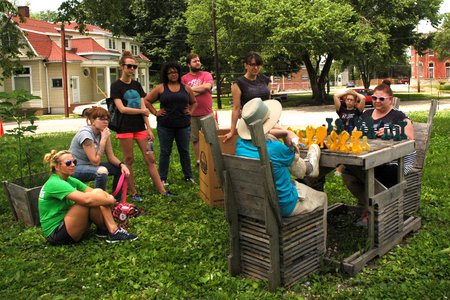 After visiting BTU and Cottbus for several projects and guest lectures since 2018, Professor Braysmith from University of Southern Indiana´s College of Liberal Arts is spending the summer semester at BTU to teach a study project on "Heritage-based Social Practise" for Master students in World Heritage Studies and Heritage Conservation and Site Management as well as a seminar for BTU PhD students on "Ethical Research, Practice, and Social Practice".
Professor Braysmith is an Arts Historian by education a well as a curator, developer and organiser for art- and heritage-based projects within communities and the public space. In her teaching, projects and research, she focuses on cultural heritage, identity constructions and (post-)colonialism.
The central aim of her teaching is to understand and use art and cultural heritage as a vehicle for solving social and environmental problems. Dr. Braysmith sees herself and her students as "scholar citizens" using their academic competence and professional knowledge to solve local, national and global challenges ("social practice"). By means of art and cultural heritage, she critically examines prevailing theories and practices in urban planning as well as economic and social development within the urban space and confronts these with new theories and approaches.
As a guest professor, Dr. Braysmith is an excellent fit to BTU´s interdisciplinary and practice-oriented Master's programmes and international PhD programmes, which are particularly distinguished by the diversity and heterogeneity of the students, their disciplines, and their study and research projects. In the Master World Heritage Studies alone, students from five continents, from 48 countries and each with different backgrounds - from architecture and cultural studies, anthropology and social sciences to theatre studies and the fine arts - study at BTU.
Professor Braysmith's stay is a cooperation of the Chairs of Intercultural Studies (Prof. Anna Amelina, Faculty 5), Heritage Management (Dr. Britta Rudolff, Faculty 6) with the Research Department (Dr. Birte Seffert), the Bureau for International Studies (Ms. Helena Schmiemann), the International Relations Office, the Graduate Research School and the Multimedia Centre.
The guest professorship is sponsored by the German Academic Exchange Service (DAAD) and by BTUs´Faculty of Architecture, Civil Engineering and Urban Planning.
Contact: Dr. Hilary Braysmith (brayshil(at)b-tu.de) and Dr. Birte Seffert (seffert(at)b-tu.de)
The German Research Foundation (DFG) is funding the interdisciplinary priority programme "Cultural Heritage Construction" proposed by the Brandenburg University of Technology Cottbus-Senftenberg with a total of €12 million.
Preserving World Heritage Together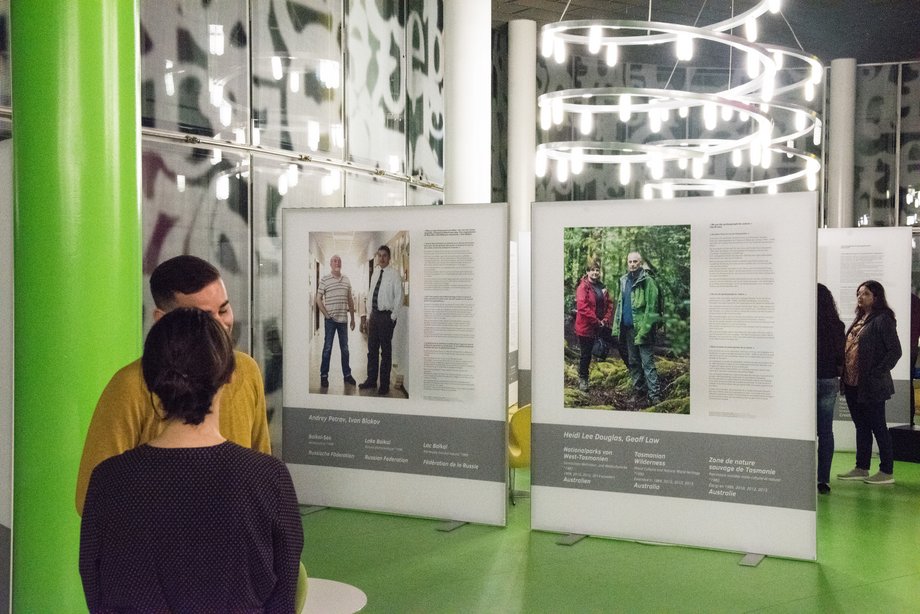 Heritage Heroes - Preserving World Heritage Together ran from 2-29 October 2019 at the Brandenburg University of Technology Cottbus-Senftenberg, in the IKMZ. In conjunction, the library presented World Heritage in Danger (Welterbe in Gefahr), a complementary book exhibition with resources on topics in architecture, landscapes, archaeology, and other related fields.
Over 60 students and BTU Cottbus-Senftenberg staff visited the exhibit on 16 October for a special event. The evening featured presentations led by World Heritage Studies M.A. students Mei Enomoto and Margarita Shabeva and PhD researcher Lucija Matić, featuring heritage sites from their home countries Japan, Russia and Croatia. The night ended with a light reception.
The exhibit tells the stories of individuals who represent many others beyond themselves actively protecting humanity's endangered cultural and natural World Heritage in the face of armed conflict or natural catastrophe.
Special thanks to the German Commission for UNESCO who provided the exhibition.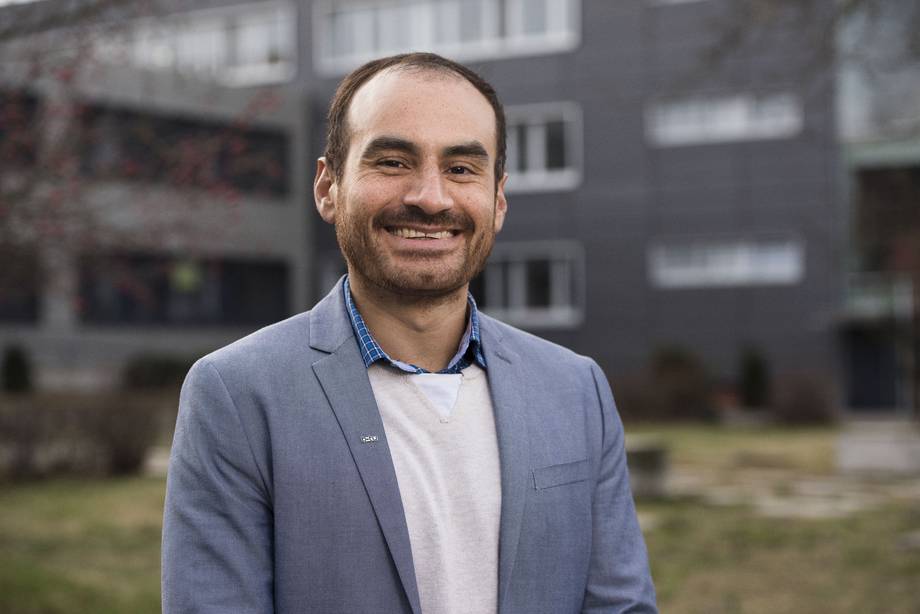 Amilcar Vargas has been part of the PhD Programme Heritage Studies as a guest researcher for four months at the Chair of Environmental Planning with Prof. Michael Schmidt in 2017/18.
International Symposium "The Four Pillars of Sustainability for the Implementation of the UNESCO Conventions to Protect Tangible and Intangible Cultural Heritage as well as Natural Heritage", 29 June - 5 July 2015, Bonn
On the occasion of the 39th Session of the World Heritage Committee from 28 June until 8 July 2015 in Bonn, Germany, the UNESCO Chair in Heritage Studies will stage the Symposium: "The Four Pillars of Sustainability for the Implementation of the UNESCO Conventions to Protect Tangible and Intangible Cultural Heritage as well as Natural Heritage". The goal of this event is to discuss developments in the sustainable use and protection of heritage with delegations and participants taking part in the Session and to conceptualise contributions for a publication with the title: "Perceptions of Sustainability in Heritage Studies and Beyond", which follows the recent publication on heritage and sustainability "Perceptions of Sustainability in Heritage Studies".
Symposium "Implementation of the Global Strategy in Germany", 5-6 June 2015, Leipzig
The UNESCO Chair in Heritage Studies organises in cooperation with the Standing Conference of the Ministers of Education and Cultural Affairs of the Länder (Kultusministerkonferenz), the Association of German Cities (Deutscher Städtetag), the Kulturstiftung der Länder, and the German Commission for UNESCO a symposium that focuses on the implementation of UNESCO's Global Strategy in Germany.