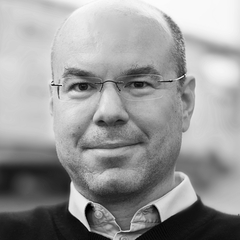 Contact
felix.muesgens(at)b-tu.de
T +49 (0) 355 69 4504
Consultation Hours by arrangement, please contact
fg-energiewirtschaft(at)b-tu.de.
Felix has been a professor of energy economics at 'Brandenburgische Technische Universität' in Cottbus since March 2011. His research focuses on energy markets, industrial organization and operations research. He holds a Ph.D. from the Graduate School of Risk Management in Cologne. His dissertation 'The Economics of Wholesale Electricity Markets' was awarded the Theodor-Wessels-Preis for distinguished energy research. During his Ph.D. studies, he spent six months in the energy research group at the University of Cambridge, where he researched the impacts of fluctuating wind power generation on the electricity system.
Felix published numerous journal articles. He performed scientific consulting projects for the European Union, government ministries, DFG, BDI, VGB and different German and international companies. Research projects covered a broad range of topics from market design, trading and risk management to long term investment and pricing signals. He has industry experience from working for three years on Trianel's trading floor, where he headed Trianel's electricity portfolio management department.