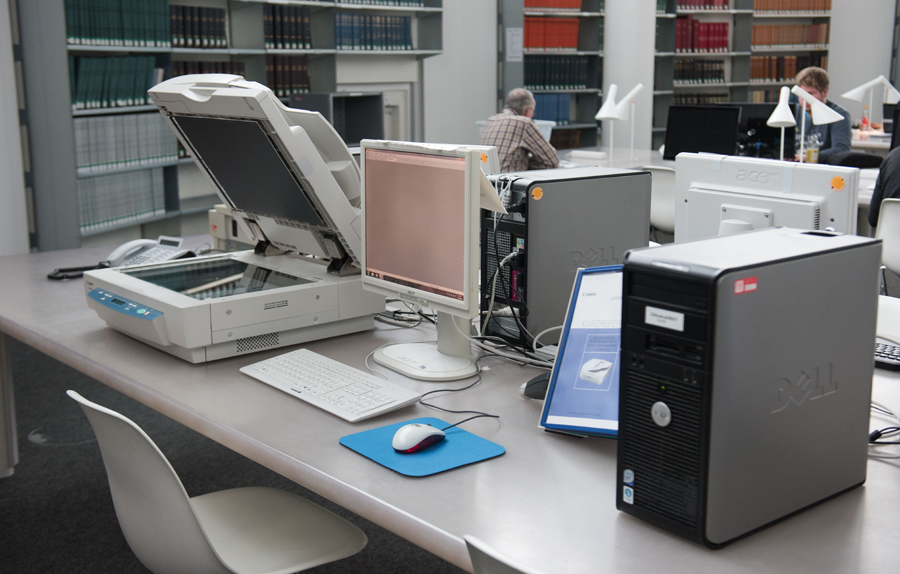 Scanning workstation
A universal book scanner is available for self-service in the reading room of the 1st basement of the IKMZ. This is ideally suited for scanning books and documents gently and optimally. The book scanner has a V-shaped book cradle, an integrated touch screen and a 19-inch preview monitor for checking the scanned images. Documents, books or magazines can be digitized up to DIN A2+. Output is via a USB port.
Due to the intuitive handling no instruction is necessary. A member of staff is available on the 3rd floor of the information desk for help and/or support.
Mikrofilm scanner
The microfilm scanner is a multifunctional device for digitizing different microfilm formats as well as slides and negatives. It processes all microforms - from 16 and 35 mm roll film over microplan film and jackets to film punch cards.
The microfilm scanner has two slots for the connection of USB sticks or hard drives, on which the digitized images can be stored directly. Furthermore, the digital documents can also be printed via the connected printers or sent via e-mail.
Campus Senftenberg and Campus Cottbus-Sachsendorf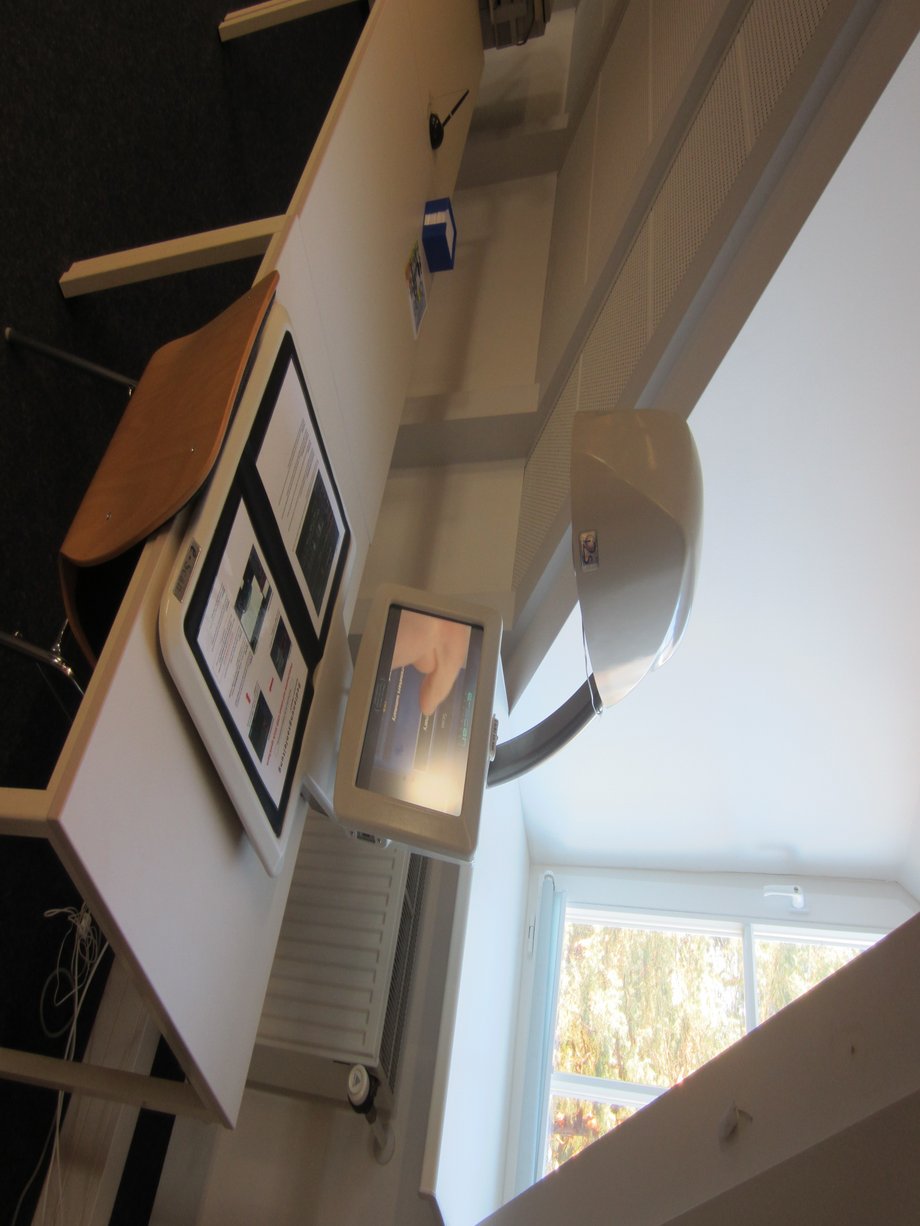 Additional scan workstations are available in the Campus libraries.
You have the possibility to print the scanned texts or pictures, save them on a USB stick or send them as e-mails.