Characterization of Salmonella and E. coli for prevention of enteric infections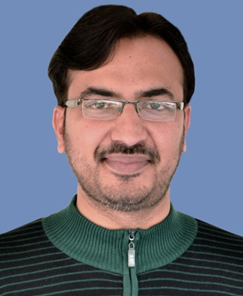 BRAIN – Brandenburg Research Academy and International Network
The project is funded by the MWFK Brandenburg and the EU (Marie Curie Program) over the period 2015-2017.
BRAIN – Brandenburg Research Academy and International Network is a pilot program which has offered 10 incoming fellowships to experienced international (non-German) researchers for a duration of 24 months. It was developed by the Brandenburg Ministry of Sciences, Research and Cultural Affairs together with all Brandenburg universities. BRAIN provides opportunities for international young researchers to further their academic careers by pursuing research projects in their scientific field at a Brandenburg university of their choice. Fellows have been offered a post at their preferred host university, which provides an inspiring environment and supports them in their research project. Fellows may pursue an individual project or join one of the many existing groups of young researchers. BRAIN is co-funded by the Marie Curie Program of the European Union (co-funding of Regional, National and International Programs).
Research areas
Characterization of Salmonella isolates from chicken
Serotyping of Salmonella isolates from chicken by agglutinating them with specific antisera. Pulse field gel electrophoresis (PFGE) of Salmonella isolates for identification of different clones of each serovar. Detection of resistance among Salmonella serovars against various antimicrobial drugs.

Identification of E. coli genes responsible for adhesion and biofilm formation
Bacteria are encouraged to form biofilm on 96-well plates in optimal media and observed by overview images using automated fluorescence microscope. Methods are optimized for successful detection and counting of E. coli cells attached to the intestinal cell lines. The use of fluorescently tagged secondary antibodies enables the microscope to detect and count the adherent bacteria efficiently. Transposon mutants of E. coli are screened for identification of low/high biofilm forming and adherent bacteria to identify the genes potentially involved in bacterial adhesion and biofilm formation.
Contact
Dr. Aamir Ali
PhD Biotechnology
BRAIN Marie Curie Postdoc Fellow
Email: myaamirali@yahoo.com, aamir.ali@b-tu.de