The Hopetoun House Project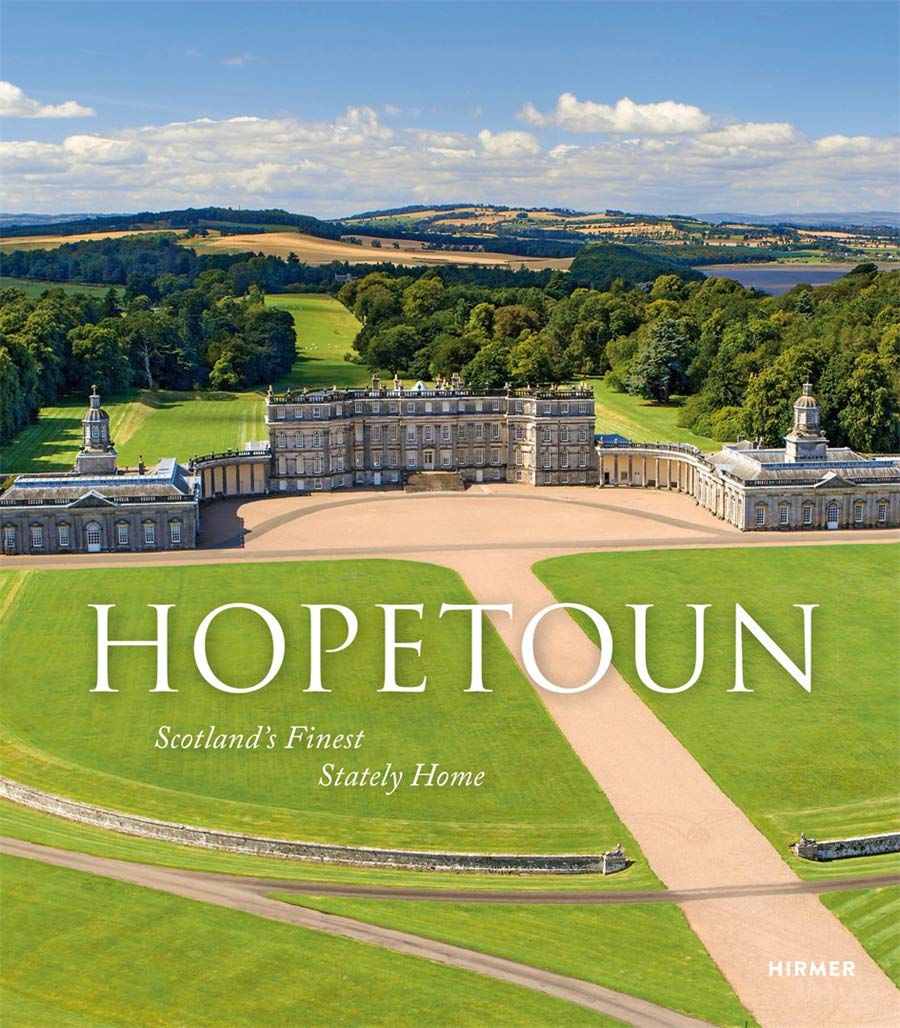 Hopetoun House, on the Firth of Forth near Edinburgh, is the seat of the Marquess of Linlithgow. Designed and built by Sir William Bruce between 1700 and 1710 and enlarged from the 1720s with the help of William Adam and his sons, the house is still lived in by the Hope family.
Hopetoun has evolved over more than 300 years as a combination of elegant rooms within a classical framework, complete with furniture, paintings and objects commissioned and collected by the family. The historic setting has been enhanced—and continues to be so—by both the gardens and the designed landscape.
Disguised as a lavishly-illustrated coffee-table book so as to be attractive to a general audience, the book "HOPETOUN – Scotland's Finest Stately Home" presents the results of original research by a number of specialists in their respective fields. It offers information and new insights on the history of the family, on the designed landscape, the architecture and interior design, the furniture and the paintings collection as well as chapters on the new Walled Garden and the vision for Hopetoun's future.
Table of contents of the book
HOPETOUN – Scotland's Finest Stately Home
edited by the Countess of Hopetoun, Polly Feversham and Leo Schmidt
Foreword
by The Marquess of Linlithgow
Introduction
by the Countess of Hopetoun
The Hope Family
by Lord Alexander Hope
The Designed Landscape
by Christopher Dingwall
Abercorn Church and Churchyard and the Hopetoun Mausoleum
by Peter Burman
The Useful and the Beautiful on the Hopetoun Estate
by Peter Burman
The House and Its Rooms
by Anne Bantelmann-Betz, Asita Farnusch and Leo Schmidt
Colour Schemes in the Yellow Drawing Room
by Alexandra Skedzuhn-Safir
Furniture at Hopetoun
by David Jones
The Paintings Collection
by Christoph Martin Vogtherr
The Family Portraits
by James Holloway
The Revival of the Walled Garden
by the Countess of Hopetoun
Hopetoun – Present and Future
by the Earl of Hopetoun
Countess of Hopetoun, Polly Feversham, Leo Schmidt (Hg.): Hopetoun: Scotland's Finest Stately Home. Hirmer: München 2020. ISBN: 978-3777434391