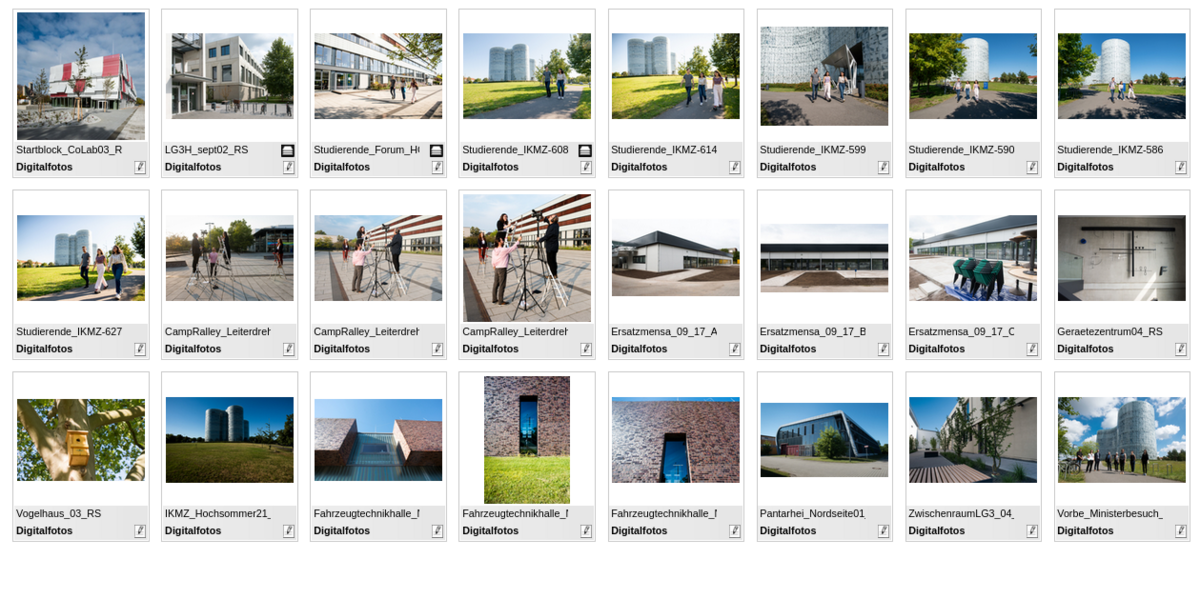 Our media team continuously posts new photos online via the image portal - of current events, BTU buildings, people working at BTU Cottbus-Senftenberg, life on campus, students, leisure and culture. The image portal is available to employees who need a photo for their own department, for example, or to the press office, which needs current photos for public relations.
Please contact the indicated contact persons by e-mail to obtain access to the image portal.
Christian Noack & Ralf Schuster
elearning(at)b-tu.de
T +49 (0)355 69 3939
(Tue - Thu: 9 am - 12 pm)
We are available directly for consultation by appointment.