Open Educational Resources (OER)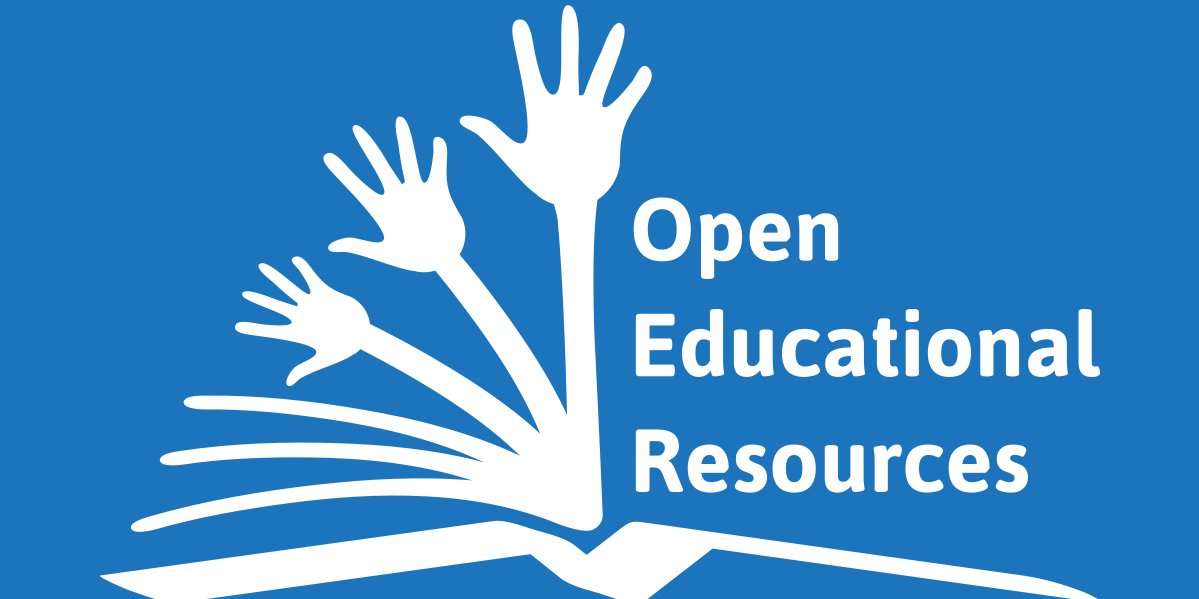 What are open educational resources?
"Simply put, the term Open Educational Resources (OER) stands for any educational resources (including curricula, course materials, textbooks, streaming videos, multimedia applications, podcasts, and any other material developed for teaching and learning purposes) that are freely available to teachers and learners without requiring them to pay usage or licensing fees for their use." (Deutsche UNESCO-Kommission e.V., 2013, p. 6)
Information for your teaching
Learn about finding, using, creating, and sharing OER for your teaching context.
Instead of producing all your own content, you can also draw from the large pool of free learning and teaching materials. Depending on the license, these can be incorporated directly into your event as is or further enriched with an introduction, supplementary graphics or a knowledge quiz.
How are OER materials prepared? Download further helpful documents on OER use as well as independent OER creation.
Legally safe - Creative Commons
In order to use OER in compliance with the law, it is essential to know the applicable Creative Commons licenses and their gradations. The development of OER materials also requires the correct application of these. For this, browse through the CC licenses handbook.
Concisely compiled for you: Learn the meaning of the Creative Commons licenses to work with the Creative Commons pictograms!
We have compiled a list of links to specific OER collections for you:
Search engines for open content:
German-language platforms/offers:
International platforms/offers:
The topic of OER raises multifaceted questions in the context of teaching. At the AMH's OER workshop on July 5-6, 2018 at the University of Cologne, experts discussed pro and con arguments regarding the use of OERs. The key points of this discussion, including possible solutions regarding the aspects that speak against OERs, can be viewed here.
Foreign material - but not OER?
Am I allowed to include external material (Youtube videos, documents, UrhG-protected material) in my teaching and thus also in my Moodle course?
Before using third-party materials, if available, observe the respective license conditions of the material. Make sure that you always cite sources.
Also, do not edit or modify the publishers' PDF files and do not remove copyright notices.
The University Library has licensed a variety of electronic media. These can be incorporated into the course via linking, allowing you to provide your students with access to the entire eBook, journal article, and other materials. Please note that access must usually be from the campus network (or via VPN).
According to § 60a UrhG (German Copyright Act ), you may also include third-party materials in your course as long as the following conditions are met:
The shared works serve to illustrate the course content (i.e., not merely for decorative or entertainment purposes).
Only teachers, examiners and participants of the respective course have access (authorized group of persons). In Moodle, you should therefore ensure that only the above-mentioned authorized group of people are enrolled in your course.
The teaching is for non-commercial purposes only.
Once the above conditions are met, § 60a UrhG states in general that you may share up to 15% of a published work (e.g. a book, film, piece of music, newspaper article) per course.
Full sharing is allowed for teaching purposes:
Images
Single articles from professional or scientific journals (but only one article per issue)
Works of small length (up to a maximum of 25 pages or, in the case of films, up to a maximum of 5 minutes)
Out-of-print works
Films for streaming (reproduction is permitted, but copying or distribution is not)
For further information on copyright, data protection and examination law, please refer to our online course "Legal aspects of university teaching, especially eLearning" in Moodle.
Please note that this information has been carefully researched and compiled by us - but unfortunately we cannot guarantee its legally binding correctness.