Multimedia Productions Professional & Homemade (DIY)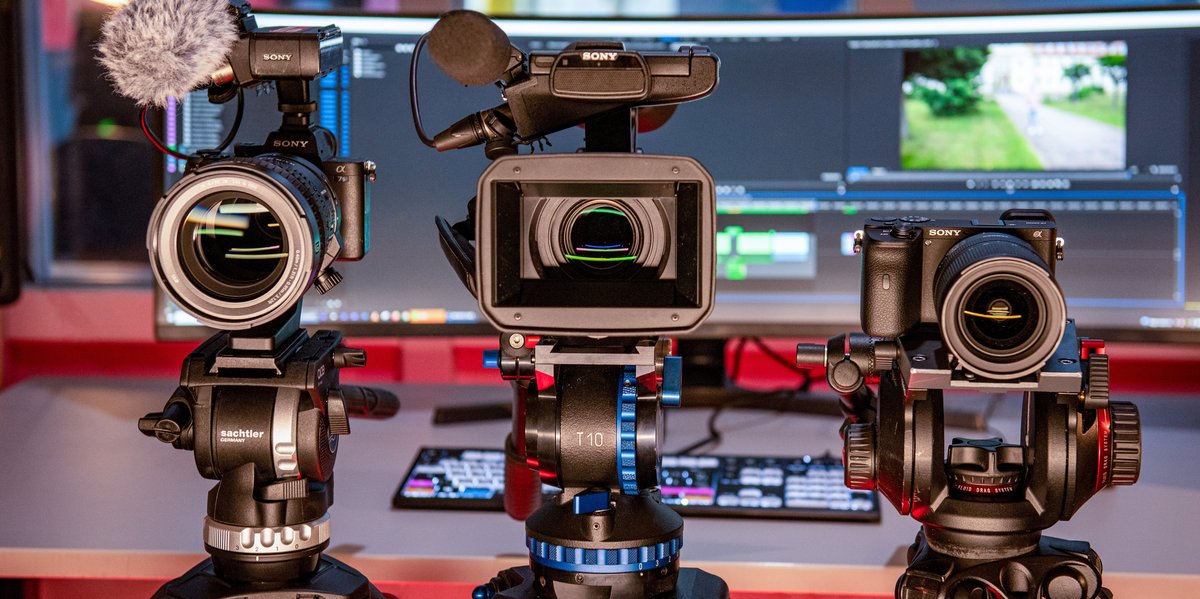 Professional media production
For teaching, research and public relations, photos and videos are usually helpful - if not essential. The better the visual presentation, the less has to be explained. Here, it is not only the technical quality of the images that matters, but above all their expressiveness and aesthetic impact.
The media production team has been taking care of the visual representation of the BTU Cottbus-Senftenberg in films, in brochures, on posters and on the Internet for 20 years. This is not only a wealth of experience, but has also led to an archive of photos and videos. Laboratories, experimental facilities, technical infrastructure, the various campuses, staff as well as student portraits and symbolic images are available in our database or can be realized in cooperation with all departments belonging to the BTU.
As an institution of the BTU Cottbus-Senftenberg, we work exclusively for departments, institutes and institutions directly associated with the BTU.The work for the media production is free of charge and the resulting media are used for the entire BTU Cottbus-Senftenberg, unless there are confidentiality agreements.
Selection of our references
DIY: Digital teaching-learning materials
In order to be able to offer appropriate teaching and learning content in the digitally supported teaching and learning space in a targeted manner, it should be prepared in an appealing way.
Our support services for you
We are happy to advise and support you in all of the following areas of focus with regard to media didactics for your teaching/learning materials as well as those to be designed and created by students.
Instructional support for course recordings and for the production of teaching-learning videos, including:

Lending and, if necessary, instruction in audio/video technology incl. software
Instruction/training of student assistants
Advice on video formats, production, post-production incl. software recommendations
instruction in our in-house production studio

Instruction in educational technology for the provision of your videos in the media portal and the integration in the LMS Moodle
Instruction in creating interactive elements in teaching/learning scenarios and their integration in the LMS Moodle
We are happy to advise you on how to make your media productions available as open educational resources (OER) or how to use externally produced OER in your teaching yourself.
Marie Troike & Christian Noack
elearning(at)b-tu.de T +49 (0)355 69 3939 (Tue - Thu: 9 am - 12 pm)
We are available directly for consultation by appointment.