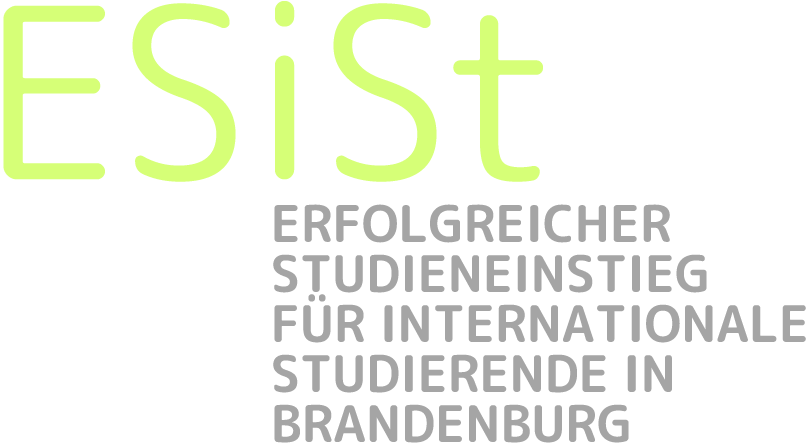 Language and subject-specific course program to acquire a university entrance qualification
You want to study at BTU Cottbus-Senftenberg but your school leaving certificate is not accepted as equivalent of a German university entrance qualification? With "ESiSt - Erfolgreicher Studieneinstieg für internationale Studierende im Bundesland Brandenburg" you can obtain a subject-related university entrance qualification which entitles you to start a Bachelor's programme in the federal state of Brandenburg.
Since winter semester 2019/20, BTU offers preparatory courses and examinations for university entrance qualifications for the fields of Engineering ('ING' course) and Mathematics, Computer Sciences, Natural Sciences ('MIN' Course). The programme is designed for prospective students with university entrance qualifications that are not recognised as equivalent in Germany.
ESiSt prepares you for the following study programmes at BTU Cottbus-Senftenberg
Depending on the selected preparatory course ('ING' or 'MIN') you are eligible to study the following Bachelor programmes at BTU after having passed the examinations:
Study Programmes at other universities in the federal state of Brandenburg
ESiSt also prepares you for Bachelor programmes at other universities in the federal state of Brandenburg. Further information can be found at www.esist-bb.de/en.