The carrying of bags, laptop bags, backpacks, etc. in the reading rooms is not permitted. Therefore we offer the following options to transport your media and your working materials.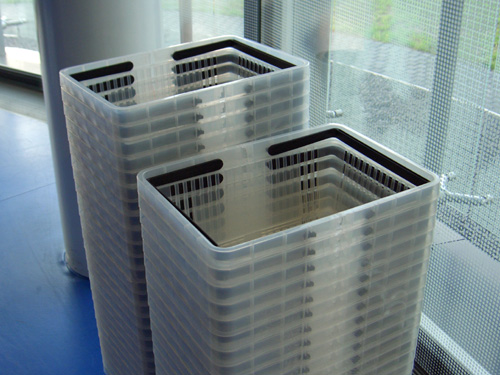 The transparent plastic baskets are solely available for use within the library and can be found in the entrance area of the ICMC and the cloakroom.
Please return the baskets to the collection point.

For transportation of media outside of the building you can buy a linen bag 1,50 €.
Transparent tote bags can be purchased at the loan desk at the Central Campus at the price of EUR 0.20 and can be used for future library visits.