Academic Staff – Research Associate and Lecturer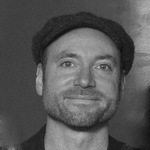 Manuel Peters studied Intercultural Pedagogy, Social Sciences and Latin America Studies in Berlin, Madrid, and Oldenburg. His doctoral research focuses on the coloniality of orders of belonging as experienced by differently positioned voluntary "development" workers.

His teaching and research interests are in Cultural Studies, educational research from this perspective, Critical Heritage Studies and Migration & Critical Race Studies.
Publications
A) Monographs
Peters, Manuel (2009): Zur sozialen Praxis der (Nicht-) Zugehörigkeiten – Die Bedeutung zentraler Theorien von Bourdieu und Goffman für einen Blick auf Migration Zugehörigkeit und interkulturelle Pädagogik. IBKM Schriftenreihe Oldenburg: BIS Verlag: Oldenburg.
B) Book Chapters
with Trzeciak, M.-F. (i.E.): Provincializing Cottbus – A Reflection of Postcolonial and Postsocialist Entanglements in the Case of Local Sites of Remembrance, in Picker, G. & Ha, Noa (Hrsg). Provincializing European Cities.
Peters, Manuel (2020): Überlegungen zur Geschichte und Gegenwart der Subjektposition der entwicklungspolitischen (Freiwiligen-) Mobilität, in: Fischer, J. / Richter, S. / Haas, B. (Hrsg.): 10 Jahre weltwärts – Entwicklungspolitische Freiwilligendienste im Fokus der Forschung, Voluntaris Sonderheft 2019.
Peters, Manuel (2015): Culture, heritage and solidarity in the context of sustainable development, in: Albert, Marie-Theres (Hrsg.). Perceptions of Sustainability in Heritage Studies, Heritage Studies Series. Volume 3. De Gruyter: Berlin. S. 137 – 144.
Peters, Manuel (2015): Für eine Migrationspädagogik ohne letzten Grund – über das Politische in der Pädagogik des Sozialen, in: Weis, Michael / Mariscal de Körner, Maria Luisa / Lutz-Simon, Stefan (Hrsg.) Praxishandbuch Migrationspädagogische und rassismuskritische Jugendarbeit: Konzepte und Best-Practice-Beispiele aus Würzburg. Wochenschau Verlag, S. 95 - 102.
Peters, Manuel (2013): Zur Bedeutung der Alltagsinteraktion für die Migrationsforschung: eine durch Goffman und Laclau/ Mouffe informierte Kritik am Migrationsdiskurs, in: Mecheril, Paul/ Arens, Susanne /Melter, Claus/ Thomas-Olalde, Oscar/ Romaner, Elisabeth (Hg.). Migrationsforschung als Kritik: Spielräume kritischer Migrationsforschung.VS Verlag für Sozialwissenschaften: Wiesbaden, S. 109-121
C) Reviews
Peters, Manuel (2018): Rezension zu Christine Krüger (2017). Begegnungen mit dem Fremden. Interaktions- und Handlungsprozesse in entwicklungspolitischen Freiwilligendiensten, in: Voluntaris, Jahrgang 5 (2017), Heft 2, S. 320–324
Peters, Manuel (2016): Rezension vom 04.10.2016 zu: Le Monde diplomatique (Hrsg.): Auf den Ruinen der Imperien. Geschichte und Gegenwart des Kolonialismus. taz verlags- und vertriebs GmbH (Berlin) 2016. ISBN 978-3-937683-58-4. In: socialnet Rezensionen, ISSN 2190-9245, www.socialnet.de/rezensionen/20112.php
Peters, Manuel (2015):Rezension vom 05.06.2015 zu: Kristina Kontzi: Postkoloniale Perspektiven auf "weltwärts". Ein Freiwilligendienst in weltbürgerlicher Absicht. Nomos Verlagsgesellschaft (Baden-Baden) 2015. ISBN 978-3-8487-1711-8. Entwicklungstheorie und Entwicklungspolitik, Bd. 15. In: socialnet Rezensionen, ISSN 2190-9245, www.socialnet.de/rezensionen/18748.php
Peters, Manuel (2011): Rezension: Thorsten Fuchs (2011). Bildung und Biographie. Eine Reformulierung der bildungstheoretisch orientierten Biographieforschung [16 Absätze]. Forum Qualitative Sozialforschung / Forum: Qualitative Social Research. web: www.qualitative-research.net/index.php/fqs/article/view/1990
D) other
Peters, Manuel (2018): "Koloniale und sozialistische Spuren in Cottbus", Erziehung und Wissenschaft Plus, 11/ 2019, S. 10-11.