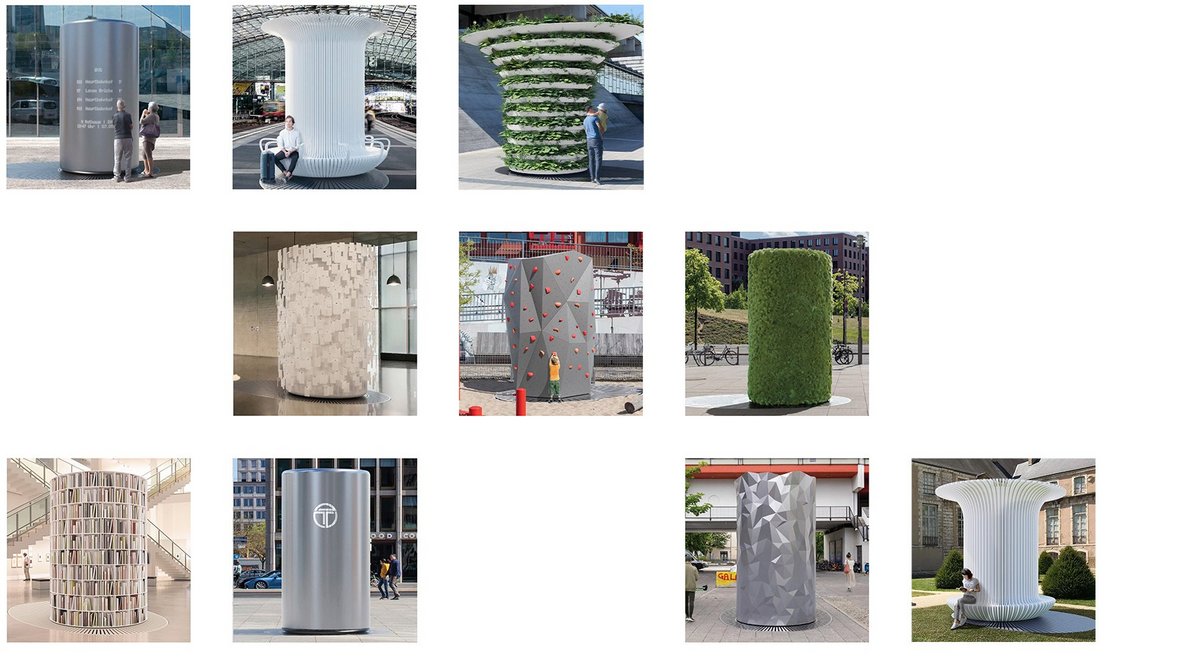 The open design concept of the T-cell gives a new face to the decentralised energy supply. Up to 80,000 compact units will be integrated into our surroundings in architecture, city and landscape. The T-cell requires no additional structural shell and can be placed either inside buildings or outdoors. Depending on the application, different functions and design variants are selected for the outer shell. In public, the T-cell appears to be self-confident and offers various benefits whilst sustainably providing electricity and heat.
This innovative and so far unique combination of energy conversion and public benefit with direct and noticeable value added should mean that the T-cell immediately meets with acceptance. In everyday life it is experienced as "benefit plus energy" and emerges as an enrichment for architecture, city and landscape. Consequently, it embodies the image of economic, ecological and energy policy progress.
As a green energy converter, it articulates the underlying vision of an environmentally friendly energy supply. The extensively greened shell filters pollutants out of the air and stores moisture. As such, it makes a positive contribution to the local microclimate. Irrigation takes place with the residual water accrued from the hydrogen reaction, as part of the material cycle. The greened T-cell can create an identity for high-density public areas or promote communication as "urban gardening".
Design variants of the T-cell in context, design and visualisation: Department of architecture and visualisation